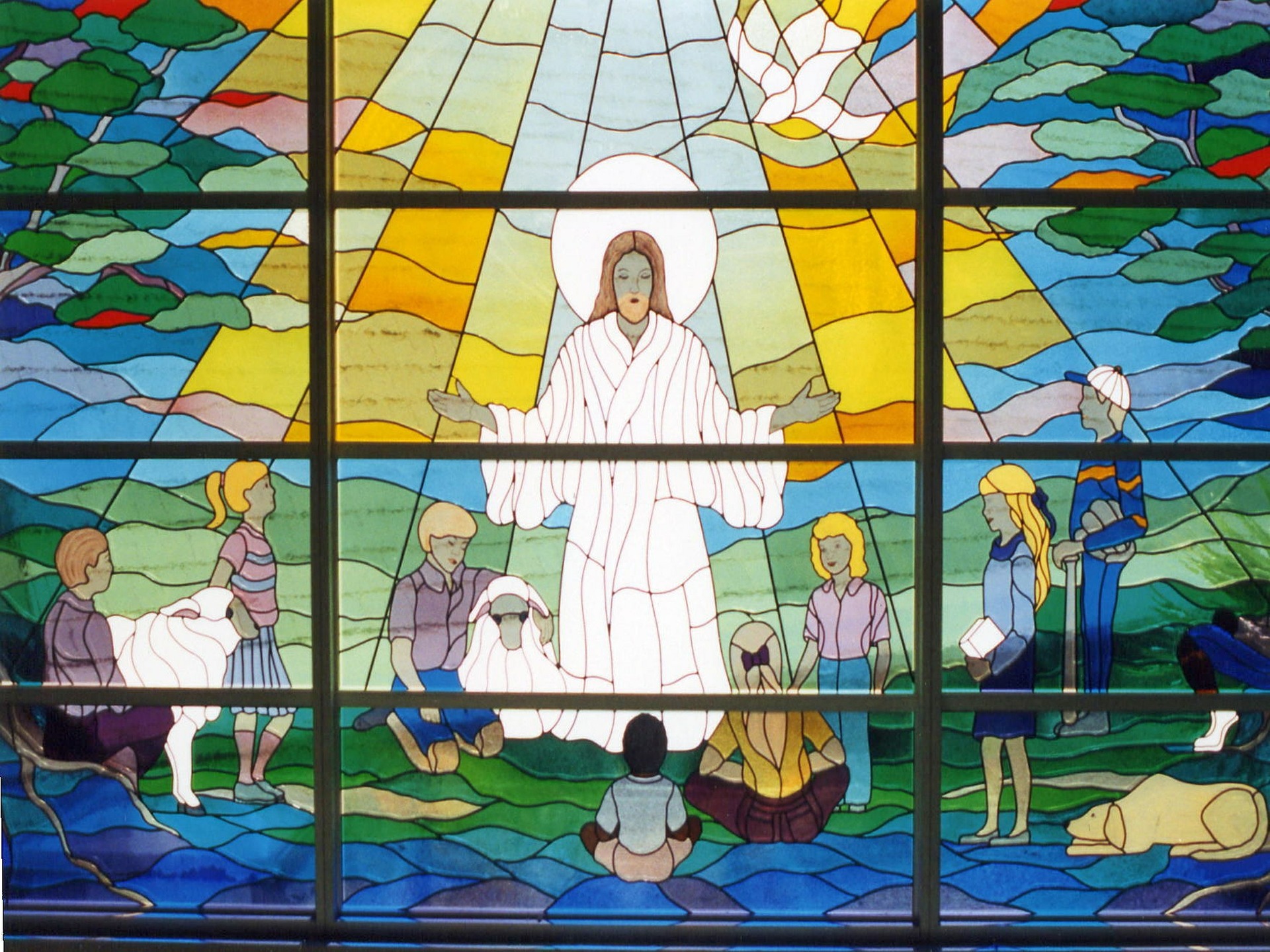 The Simplicity of a Child
Luke, the Beloved Physician, tells about people bringing babies to Jesus.
When the disciples saw it, they shooed them off.  Jesus called them back. "Let these children alone. Don't get between them and me. These children are the kingdom's pride and joy. Mark this: Unless you accept God's kingdom in the simplicity of a child, you'll never get in." (Luke18:15-17)
This passage troubles anxious adults because becoming like a child means humbling ourselves to befriend the part of us that remains childlike. Each of us came into this world trusting, being able to enjoy the moment without worrying, crying when we got a bruise, and living simply. As adults we know we lost touch with this inner essence along the way. Often through no fault of our own, we adopted shame as a way of life and ignored our true feelings. In other words, we unconsciously lost touch with ourselves.
Becoming Who We Are
So, must we completely re-invent ourselves to get into God's kingdom? No, Jesus' statement tells us we need to once again become who we are. Deep inside, we know how to embrace the present moment and trust God with the future. But we've gotten used to attempting to control rather than cherish what life brings. No one says allowing the childlike part of ourselves to take center stage is easy . . . but it is possible.
A Slow Transformation
Every time I replace my tendency to fear, judge, or analyze an action or event with gentleness toward the childlike me, I nurture the attitude our Lord encouraged. That's not to say that this transformation from fearful, analytical, judging adult to gentle trusting child of God occurs overnight! Pablo Picasso said, "It takes one a long time to become young."
Prayer
Dear Father, renew the original trust You gave me when I entered this world. Little by little, step by halting step, help me to return to quietness and trust. Amen
Gail Kittleson
http://www.gailkittleson.com/
www.facebook.com/GailKittlesonAuthor
http://amazon.com/author/gailkittleson
www.twitter.com/GailGkittleson @GailGkittleson