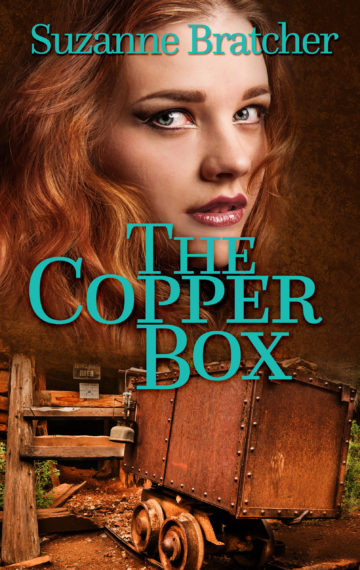 $13.99 (Paperback)
Publisher:

Mantle Rock Publishing

Available in:

Kindle, Paperback

ISBN:

1945094176

Published:

June 6, 2017
Paperback Edition
Kindle Edition
Genre: Cozy Mystery

What hidden treasure is worth killing for?
The Copper Box
Antiques expert Marty Greenlaw comes to Jerome to face the horror that haunts her dreams: Did she kill her little sister Ruthie twenty-two years ago?
Historian Paul Russell is in Jerome to face his own horror: Was the car crash that killed his wife his fault?
Their lives become intertwined when Mart's grandmother dies on a long staircase in the house where Ruthie died. As Marty and Paul search the house for a small copper box Marty believes will unlock the mystery, accidents begin to happen.
Someone else wants the copper box—someone willing to commit murder to get it. As Marty and Paul face the shadows in the house and in their lives, they must learn to put the past behind them and run the race God is calling them to.
Focus Verse Forgetting what is behind and straining toward what is ahead, I press on toward the goal (Philippians 4:13-14a)