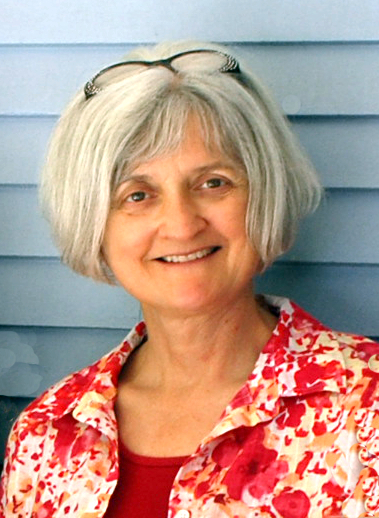 Today my guest is Gail Kittleson, author of three books about women in World War II. Tell us a little about your books, Gail.
The first book I wrote about women in World War II, In This Together, stands alone. My second book, In Times Like These, begins The Women of the Heartland series. With Each New Dawn carries on the story of Addie and Kate.
Historical fiction requires careful research. How do you do your research?
You know, I start writing before I start researching. That may sound strange, but we're to "write what we know," right? The character comes to me, and as she whispers her story, I write like crazy. Then, as I come to areas with questions, I do research.
For example, the question "I wonder what battle killed Dottie's son Bill?" led me to study the North African campaign, since I knew that Iowa boys fought in N. Africa. (My dad was deployed there.) The more I read, the clearer it became that Bill died in the battle of the Kasserine Pass. I keep researching until that clarity comes.
Each book has a different protagonist. Where do you get your ideas for the main characters?
They come to me. I remember exactly when and where Dottie appeared, and the rest was history. Addie and Kate developed more gradually, but from Day One they were as real as my next-door neighbor. For me, this seems magical—it's a gift.
What about plots? How do you focus in on a theme to drive the story?
I really don't, at least consciously. Themes become so imbedded, I'm not always aware of their development until I read through the final story. I don't understand this, but the themes seem to have a life of their own, without me finagling them. Maybe it's like the blood pumping through our bodies—we do nothing to keep it moving, but it's the pulse of our lives.
Tell us a little bit about your newest book, With Each New Dawn.
My stories don't always contain a romantic thread, but this one does. Compared to its prequel, In Times Like These, this novel has more action, and a deep thread of danger due to World War II.
In war-torn London, American Kate Isaac grieves her husband, awaits their child's birth, and welcomes her best friend Addie. But after her miscarriage, a meeting with mysterious Monsieur le Blanc launches her into Britain's Secret Operations Executive (SOE). In late 1943, Kate parachutes into Southern France to aid the Resistance.
Domingo, a grieving Basque mountain guide-turned-saboteur, meets her parachute drop, tends her injured ankle, and carries her to safety. Reunited a few months later, they discover the injured Monsieur le Blanc who with his dying breath, reveals his familial connection to Kate.
In the shadow of the Waffen SS, Domingo and Kate find his younger brother Gabirel missing. While Domingo seeks Gabirel, Domingo's parish priest, Père Gaspard, creates a new identity for Kate. United once again, Kate and Domingo subject their mutual attraction to the cause. But can mere human will and moral courage change the war's tide and forge a future for them?
Do you see yourself anywhere in this book? If so, how?
Maybe as an onlooker—I guess I do see myself in Kate and Addie's questions about faith. I've had a lot of them, and believe we must embrace them if we're ever to enjoy peace.
Now for a really important question. Where are your books available, Gail?
You'll find them at any of the links below:
http://www.gailkittleson.com/
www.facebook.com/GailKittlesonAuthor
http://amazon.com/author/gailkittleson