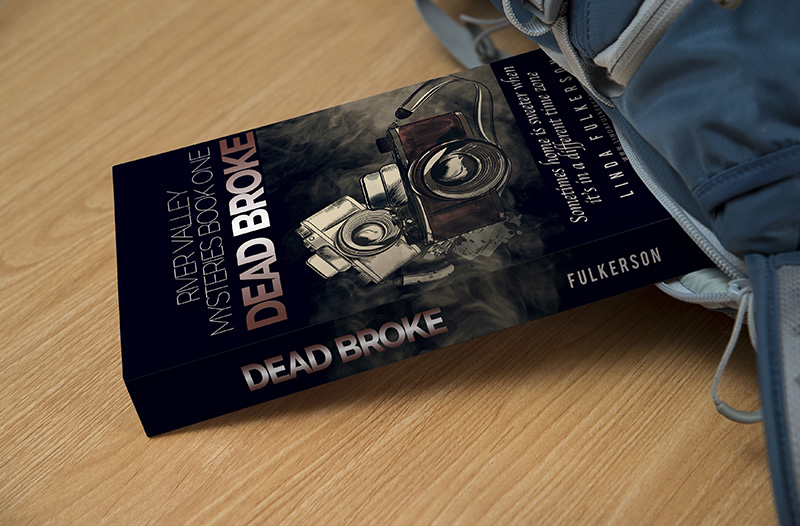 If you enjoy Christian mysteries, check out DEAD BROKE, a new novel from Linda Fulkerson. DEAD BROKE is Book One of Fulkerson's River Valley Mysteries series. Here's the back cover copy:
Sports photographer Andrea "Andy" Warren, whose faith has dipped to the same depths as her checkbook balance, receives a phone call that forces her return to the Arkansas hometown she renounced, where she hopes to avoid her meddling mother, her ex-fiancé, and the local sheriff.
Upon her arrival, she soon discovers a series of changes in the "never-changing" community. A handsome stranger has arrived, a festival is in the works, and the person who can help launch her career is dead.
When Andy's estranged brother is charged with the crime, he begs Andy to find the true killer.
Will she find the murderer? Or become the next victim?
DEAD BROKE is available in paperback or Kindle editions from Amazon. Here are the order links:
About the Author
Linda Fulkerson is a blog and marketing coach, award-winning photographer, and is the former online editor and director of digital services for the Killeen Daily Herald (Texas). She is also a former sports writer for the Petit Jean Country Headlight.
Linda is the owner of DLF Digital Services LLC in central Arkansas. She offers marketing consulting and develops websites for small business owners and entrepreneurs, with an emphasis in helping authors/speakers develop an online presence.
You can learn more about Linda by visiting her website www.LindaFulkerson.com.
Recommended
I can personally vouch for this book! I had the privilege of reading it for Linda's book launch, and it's a fast start to what promises to be gripping series. A tongue-in-cheek hard-boiled detective, Andy (Andrea) keeps you with her every step of the way.
I can also vouch for Linda's consulting services: she built my website and is patiently teaching me the ropes in the complicated internet-marketing field.
Save
Save