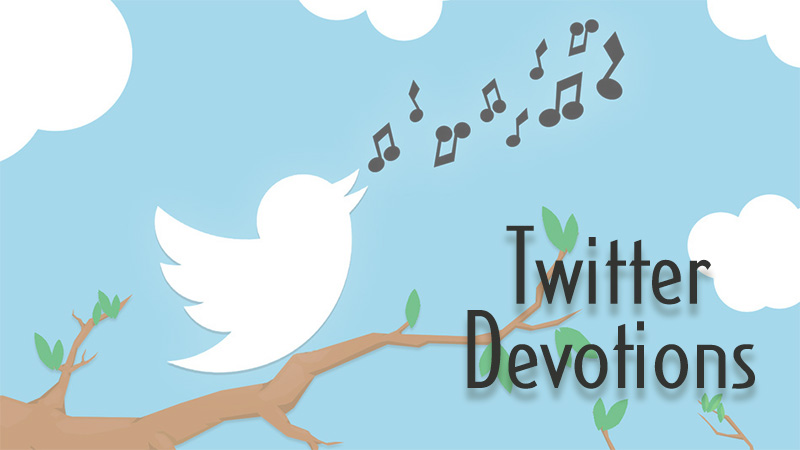 Welcome to Twitter Bible Devotions!
Long ago a shepherd boy who became a king sang a song we know as Psalm 139.
Can I go anywhere apart from Your Spirit?
Is there anywhere I can go to escape Your presence?
If I go up into heaven, You are there.
If I make my bed in the realm of the dead, You are there.
If I ride on the wings of morning,
if I make my home in the most isolated part of the ocean,
Even then You will be there to guide me.
David didn't know about social media. Is God on social media?
If I open up Facebook, God is there.
If I visit a website, God is there.
If I go to Linked In, God is there.
Even on Twitter, God is there.
About Twitter Bible Devotions
Each week on Twitter I'll invite you to think about one verse with me. That's all — one verse for an entire week. On Monday I'll post the verse. Tuesday-Thursday I'll post one question a day for you to think about. Fridays I'll post my reflections on my blog at suzannebratcher.com. You'll be welcome to comment.
We've been following this verse-a-week Bible study format in our prayer group at church for several months. I've been amazed at how God has spoken to me as I've lived with God's Word one sentence at a time. I invite you to join the journey.
Follow Suzanne on Twitter (@AuthorBratcher) and subscribe to her blog so you don't miss any tweets or posts!